Description
So you're on a holiday and you can't even sit peacefully on the beach or a terrace or even your condo veranda with ocean view? And how about trying to sleep at night or taking a nice afternoon nap at the pool, the beach, or on your veranda? Forget it!
Yes, all it takes is a few mosquitoes and there goes the fun.
Good news, there is a solution. It works, it's affordable, and it's safe. Forget sprays and lotions. Just get the Bye-bye Mosquitoes Bracelet. But, hurry up, they're going fast.
The danger?
I've seen tourists when I was on a holiday in Southeast Asia, walking around in shorts and with both their legs completely covered in mosquito bite bumps.
Besides the obvious, the mere pest of being stung, itching all over, and even getting allergic reactions, you could also get some nasty viruses such as dengue fever,  yellow fever, malaria, zika, and other very unpleasant surprises.
The solution?
A pretty ultrasound  mosquito repellent silicone bracelet wristband that has a diameter of only 6.5 centimeters. It's perfect and safe for children, senior citizens, pregnant women, and even your pet. And since it's waterproof, you can even wear it while you swim.
Forget lotions and sprays
No more lotions or cremes that you have to cover you entire body with several times a day. And you had better not skip a spot, or else they will find it. Instead, all you have to do is wear your pretty bracelet, and you're protected and safe for your entire vacation.
How does it work then?
Well, your bracelet emits sounds that female mosquitoes hate, and they are the ones that sting you because they need blood to lay their eggs. And while they're at it, they stay away from male mosquitoes. So the sound of a male mosquito drives them away!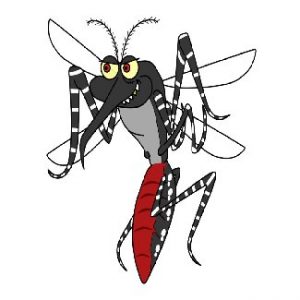 So, don't let this bug frighten you anymore!
Show her your Lafazzione bracelet and away she goes!
Don't worry it doesn't have the same effect on women, I think