SimplytheBest Featured Items
The simply the best collection of featured scripts
STB Bootstrap Contact Form
Free MIT
This contact form uses jQuery and Bootstrap to deliver a nice user experience.
Telha Bootstrap Theme
$55.00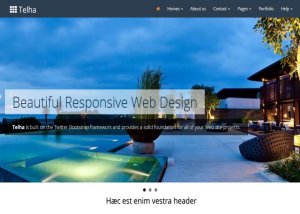 Telha is built on the Twitter Bootstrap 3 framework and provides a solid foundation for all of your Web site projects. It includes all necessary pages and scripts and offers all the functionalities you may need right out of the box. Includes a config.json to easily change main Bootstrap settings and complete documentation.
Bootstrap 3 Megamenu
Free MIT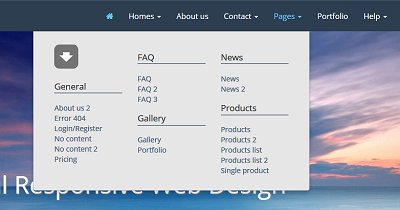 A Bootstrap 3 CSS megamenu add-on that uses the standard navbar markup and the fluid grid system classes of Bootstrap 3. You can include almost any HTML element.
All button effects and animations we include in this page are available for free, so feel free to use them as you please.
A SimplytheBest collection of Vue code snippets. We think it will give you a good idea of the possibilities of this new upcoming Ajax framework, and possibly get you hooked.
A user-friendly navigation menu is one of the most important components of any modern device responsive Web site.
jQuery Listbox Database Update
Free GPLv2
This solution helps you to use listboxes in multiple records and to update the database using Ajax when the selection of a listbox changes. Thereafter it will show a temporary message under the listbox.
Character Counter
Free GPLv2
With this script you limit the number of characters allowed in an input box or textarea. The script counts and displays the number of characters with each keystroke.
MultiDialog
Free GPL
MultiDialog utilizes jQuery UI Dialog Widget for a full featured modalbox/lightbox application. Use any jQuery selector or a powerful API, feature-rich, flexible, callback events and easy to extend. Works with images, AJAX content, iframes, Youtube/Vimeo video, inline content and plain HTML.
Advertisement