SimplytheBest Bootstrap Scripts
The simply the best collection of Bootstrap scripts
The 63 best Bootstrap scripts
STB Bootstrap Contact Form
Free MIT
This contact form uses jQuery and Bootstrap to deliver a nice user experience.
Telha Bootstrap Theme
$55.00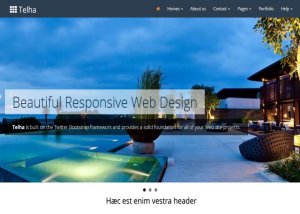 Telha is built on the Twitter Bootstrap 3 framework and provides a solid foundation for all of your Web site projects. It includes all necessary pages and scripts and offers all the functionalities you may need right out of the box. Includes a config.json to easily change main Bootstrap settings and complete documentation.
Bootstrap 3 Megamenu
Free MIT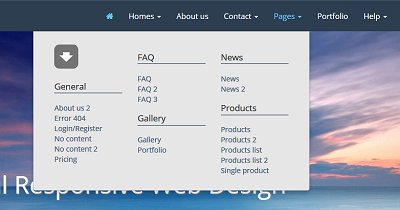 A Bootstrap 3 CSS megamenu add-on that uses the standard navbar markup and the fluid grid system classes of Bootstrap 3. You can include almost any HTML element.
Bootstrap Lightbox
Free MIT
A lightbox module for Bootstrap that supports images, YouTube & Vimeo videos, mixed galleries. Supports remote content, data-remote, hidden elements and is built around Bootstrap's modal plugin.
X-editable
Free MIT
Create editable elements on your page. It can be used with any engine (Bootstrap, jQuery-UI, jQuery only) and includes both popup and inline modes.
jQuery Password Strength Meter
Free GPL/MIT
A plugin for Twitter Bootstrap that provides rulesets for visually displaying the quality of a user's typed in password.
A cool and easy-to-use jQuery plugin that helps you create powerful color pickers using Twitter's Bootstrap framework. Accepts HEX, RGB, HSL, HSV, HSVA, and names. Saves up to 16 recently used colors. Dragging is easy, even on a touch device.
Bootstrap Modal
Free Apache2
Extends Bootstrap's native modals to provide additional functionality. Introduces a ModalManager class that operates behind the scenes to handle multiple modals by listening on their events.
A Javascript snippet for handling modal confirmations using Bootstrap.
The idea is to show the modal and then cause the progress bar to animate from 0% to 100%. Bootstrap already has the transition defined in the framework, you just need to change the width to reflect the progress.
Advertisement