SimplytheBest Megamenu Scripts
The simply the best collection of megamenu scripts
Bootstrap 3 Megamenu
Free MIT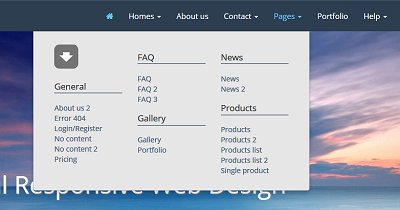 A Bootstrap 3 CSS megamenu add-on that uses the standard navbar markup and the fluid grid system classes of Bootstrap 3. You can include almost any HTML element.
Superfish
Free MIT
An enhanced menu jQuery plugin that supports touch devices.
Bootsnav
Free MIT
Bootsnav is a multi purpose header with navbar based on Bootstrap. You can build any header navbar style in a few minutes.