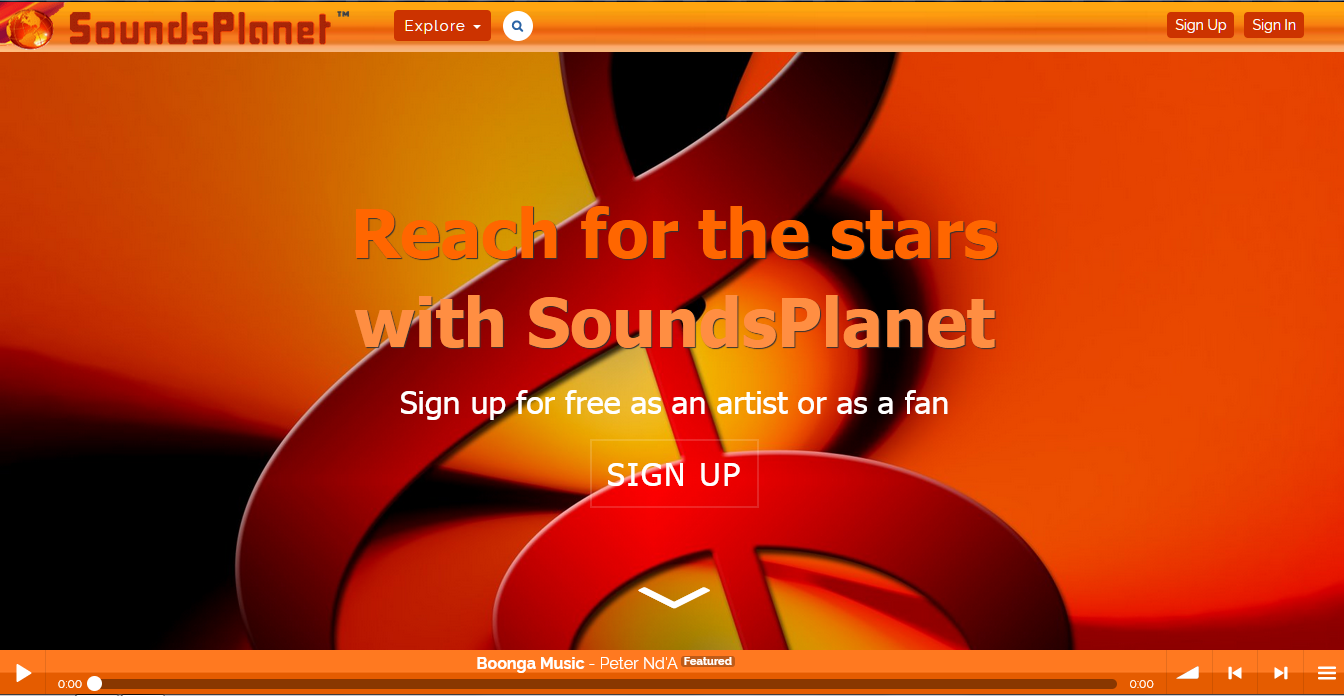 https://soundsplanet.com/
SoundsPlanet Sounds & Music
Reach for the stars
with SoundsPlanet
SoundsPlanet is a social sound/music platform where anyone who created sounds or music can share it with or sell to a worldwide audience. We believe that artists should receive most of the revenues from their creations and not the sales channels and platforms.
Sign up for free as an artist or as a fan
by SoundsPlanet

$

1.20
A nice pop music track for relaxed listening. At the end you'll be saying mmmm for sure.

by SoundsPlanet

$

1.20
Piano Etude by Peter Nunes d'Agrella is a nice relaxing etude on piano. The full track is 04:24 in length. If you like piano, you'll like this track.

by SoundsPlanet

$

1.20
Desertium takes you on a tropical adventure experience. Just close your eyes, listen and imagine going thru jungle, desert or swamp.